Roger Roy Russell1
(1943 - 2010)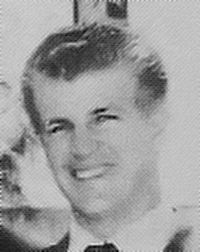 Roger Russell
Life Events
     Roger Roy
Russell
was born on 4 March 1943 in
Jamestown, South Australia

, son of
Richard Max

Russell
and
Ethel Jean

Rosser
.
1
He died on Sunday, 23 May 2010, aged 67 years, 2 months and 19 days, in
the Wallaroo Public Hospital, Wallaroo, South Australia

.
2
Any corrections or additional information about this person, including photos, will be gratefully accepted. If you can help, please contact me by clicking on the "Compiler" name below.